Barbuzzo's Salted Caramel Budino
I recently had lunch with a friend at Barbuzzo's and tasted this delicious dessert that they sell in small individual jars. I immediately knew I wanted to make it for my sister and dad's birthdays because my sister is obsessed with salted caramel anything and knew she'd love it. So… I found Barbuzzo's actual recipe from Bon Appetit magazine online: found HERE.
The process of making these in individual containers was fun.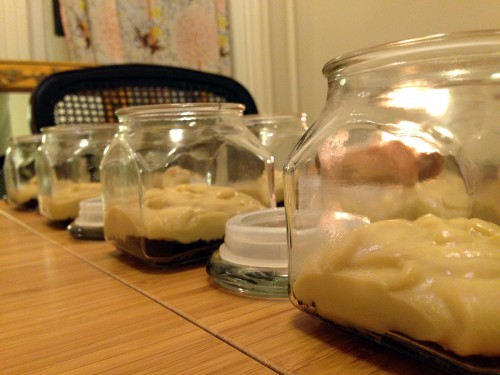 Here was the final result – though quite hard to photograph due to a cold jar.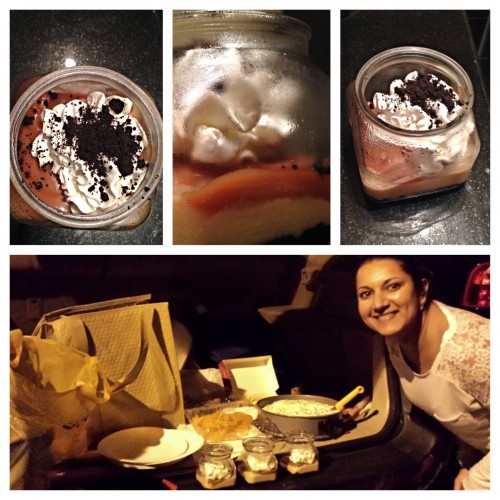 If I make them again, I'll do better with photographing it. I made them but had to add the caramel and whipped cream just prior to eating, so I took it all with me, and after the birthday boat ride and dinner, we had a bit of a dessert tailgate in the dark parking lot (I made dessert, my mom made a cake and brought some other desserts as well), so we didn't do much in the way of photographing everything.