The Overnight Bag
I've had an overnight bag on my mind for quite some time as I wanted to make myself one. So when I was thinking about what to make my sister for her birthday, I thought the overnight bag would be a great idea for her as something she could use on her honeymoon. This bag took me over 25 hours to make! There were a few new firsts me in making this, like the zipper, the folded corners, and padded straps.
The following pictures show both sides of the bag, with stripes lower on one side and higher on the other. The middle picture I just threw in there so you could see the size. I didn't measure the final product, but I think it was somewhere around 17×18 inches.


Here you can see the details of my very first zipper and casual folded corner.

I made two pockets. They are pretty large, so I made one higher than the other so that if they are filled they dont make the rest of the bag nonfunctional.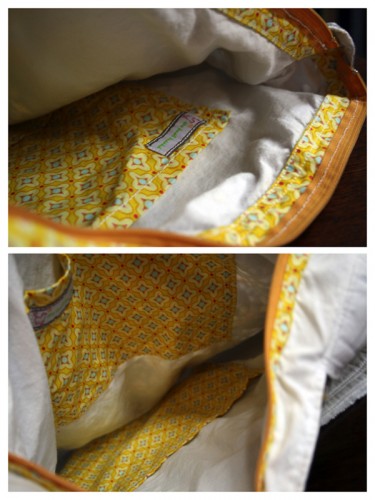 And we all know how I feel about frayed edges… The stripes were sewed on top to allow for fraying, and the straps were made to have a white edge fray with yellow fray on top.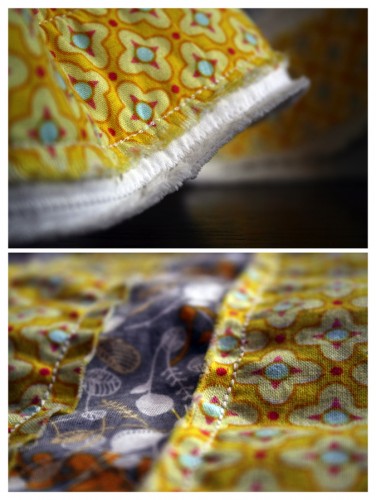 I loved the end result, and luckily my sister did too!