Meet Oinky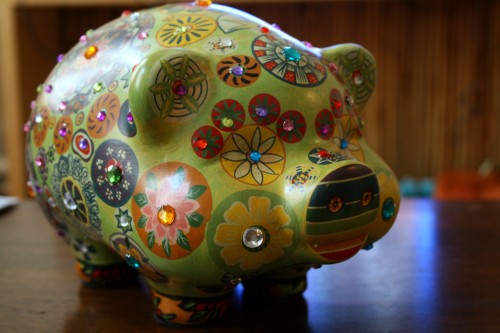 Oinky is the new love of my life. Yes, he is. And yes, he is a he, and definitely not a she.
I met Oinky at Marshalls on the 30th and I immediately knew he was to be my new best friend. I'm not sure why, but I feel like Oinky is supposed to bring good luck. I have him on my coffee table facing the front door, so that anyone who walks in will be blessed by his dazzling jewels.
Oinky is also just a really great place to store my pennies (He is a piggy bank after all).
Hope you enjoy meeting Oinky as much as I enjoy his company. And I hope Oinky will bring you luck in 2011.
And now, I will leave you with a picture of Oinky's adorable little tushy!
Happy New Year!!