Coco's Lessons for the Day
Coco learns to sew.
First, wind the bobbin… sometimes chewing it helps.
Then look closely at the needle to make sure it's there.
Finally, stick paw in needle area to play with the string that comes off of it.
Easy!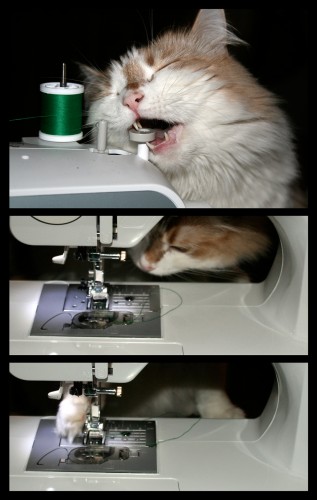 Coco's tutorial on stealing milk.
Step 1: Stick furriest paw in milk.
Step 2: Lick milk off paw.
Step 3: Repeat numerous times.
Step 4: Just screw the paw thing and go for the gold!