A Little Cultural Flair
It's been a long time since I've posted anything, I kind of went through a sewing lull and then had some set backs, but am now settled into a new apartment and feel ready to get comfortable sewing again! Today, I pulled out my fabric and hated all of it! Times have changed in the last 8 months, and I need new fabric. I did, however, find this scarf that we bought from India in Jan/Feb 2013 when we were last there that turned out to be poorly stitched and kinda wonky-looking… so it's now fabric for my sewing pleasure!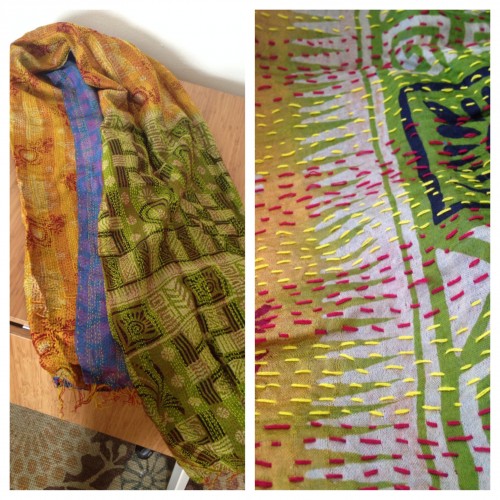 I temporarily cannot find my DSLR camera, so my apologies- these iPhone photos will have to do for today.
I chose to work with just the green side, wanted to keep it kind of simple. Here's the finished product. I'm not a huge fan of it as it's just not my style, but I'm happy with the way it turned out, and it was a good start to get back into sewing mode. Except- I used a zipper foot for the first time ever, and I sewed right through my finger… ouch! That hurt.