The Slow Cooker
This was my very first meal to ever be made in my brand new slow cooker.  I made chicken and dumplings for my coworkers.  It doesn't look very appetizing but it was good and everyone seemed to enjoy it!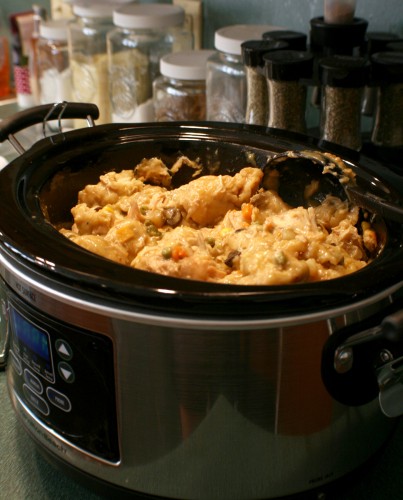 I found the recipe on the
CrockPot365
Blog.  The only changes I made were adding extra biscuit (I used a normal sized can plus a half sized can)  But I probably could have done without the extra.