Quilted Body Pillow Case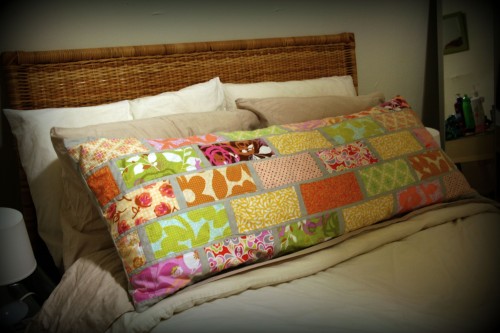 It's finally done! I have mentally been working on this for a long time, however it took me two FULL days to complete it… over the course of a week, that is.
I started by cutting all my fabrics in one day. I stared at the pile on my table for a few days, then decided to finally begin laying it out.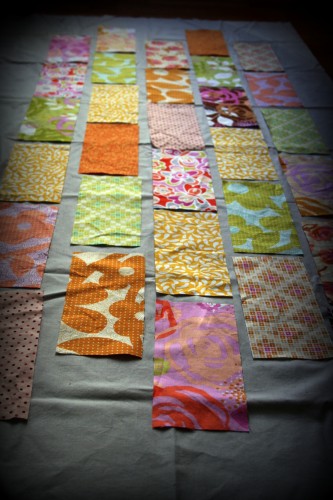 After many layout changes came the sewing, which was a difficult task because it's the largest thing I've ever sewn. As you can see, it was a serious late night event, sewing in the dark until 5am.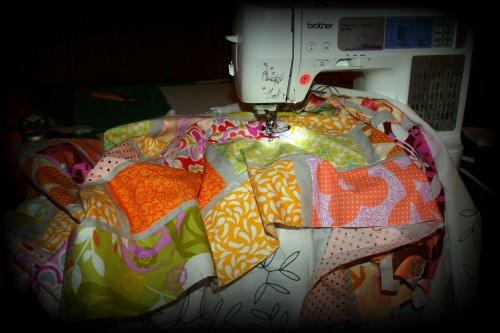 Then I backed it and quilted it. (I used an old ikea window curtain I had, which turned out out to be a perfect lightweight fabric for backing) Unfortunately, I was a bit upset about how it ended up looking curved… that's completely unfixable, so I figured it would just have to work itself out.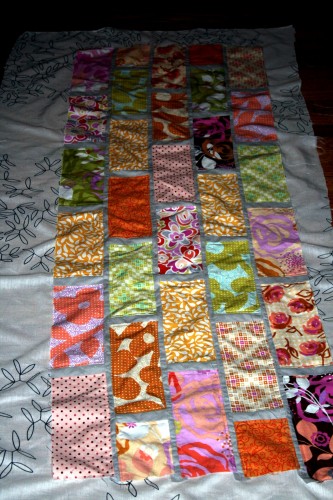 Since I made the back an envelope case, I decided to add a strip of fabric to liven up the back in case I got so sick of the quilted crazy colors and wanted to flip it around. I like both sides.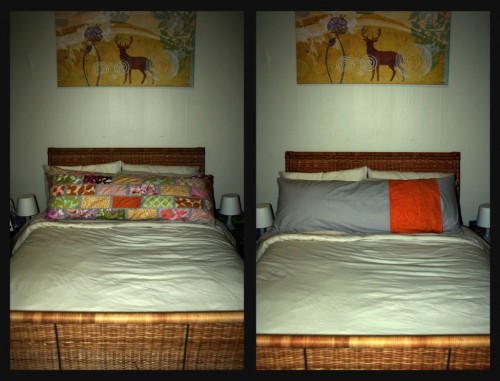 And of course, no project is complete without Coco's approval.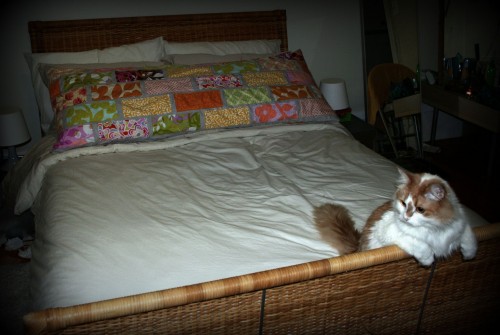 I will probably never be quilting anything ever again.